Trainers,
we can officially confirm that Generation 3 has been released in Pokemon GO and that 50 new Hoenn Pokemon are appearing in the Wild!
We are updating our guides and our database site as you're reading this. You can find everything we know about Generation III on its respective content Hub.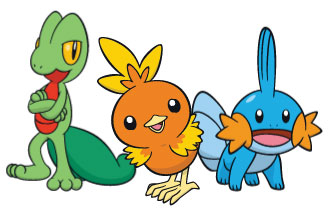 Now, before you run out to hunt, which you should absolutely do, spend a moment and read this article through the end.
We've known each other for a while now, dear reader. We've been through a lot together, haven't we? We've lived through the release of Generation 2, the GO Fest disaster, the release of raids and through all of these months of anticipation and speculation.
Now, after all of that, Generation III is finally here, putting a cherry on top a successful, but very controversial, Pokemon GO year. There's a saying in software development that we often like to quote in the office: "Trend, not state, is what maters!"
Essentially, this is what got us through this year. This quote and your relentless support, positive comments and kind words.
Many of you are not aware of this, but we were seriously considering shutting down the Hub at the end of 2016. Now, we're more than happy to say that we made the right decision and kept our lights on.
On a day to day basis, you and literally hundreds of thousands of other Trainers read the Hub. We are blessed and humbled by your continued support and your commitment. We hope we will never fail your trust and that all of our mistakes (which happen once in a while) will swiftly be spotted by our incredible community.
Thank you, dear reader, for this, and for many more successful Hub years to come!
Antonio,
GO Hub admin
The post Generation III has been released in Pokemon GO! Rejoice! appeared first on Pokemon GO Hub.