Trainers,
Niantic is running a cross promotion for Pokémon Ultra Sun and Ultra Moon inside Pokémon GO, featuring several new free clothing items from the Alola region. Alola region is an island region featured in Generation VII Pokémon games.
You can find a number of free clothing items inside the in game store, most notably the following:
New female shirt, bag, hat, shoes and bottoms
A yellow Pokéball bag that fits on your avatar's back, white shorts, orange t-shirt with floral pattern, sandals (no socks) and a wide hat with a flower. Looks great!
New male shirt, bag, hat, shoes and bottoms
A black and orange Poké bag, combined with the same colored sandals and hat, followed by a teal tank top and white bottoms. Interesting, to say the least!
This cross promotion has been confirmed by the following Niantic Tweet:
Celebrate the upcoming #PokemonUltraSunMoon launch by wearing the new Alola region avatar items! pic.twitter.com/jOF6MHswha

— Pokémon GO (@PokemonGoApp) November 13, 2017
We don't know if any of these forms will become available in Pokémon GO, but we sure would love if they did. ghost / fire green flame Marowak? Sign us up!
What is the Alola region?
The Alola region is a special island region, introduced in Pokémon Sun and Moon. Aside from it being a wonderful and beautiful area to explore and advance the core games story line, Alola features several special Pokémon variants, titled "Alola forms".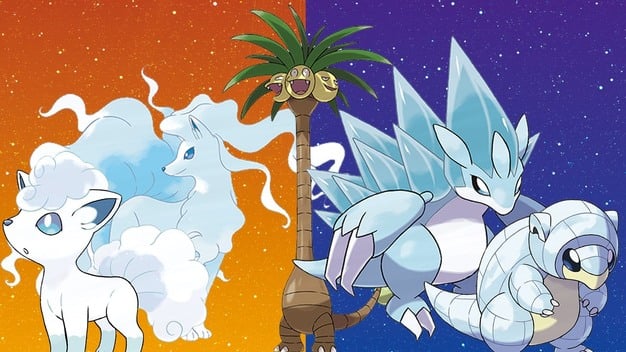 These Pokémon are special forms of Generation I Pokémon that adapted to living in the island region, changing types, visual appearance and moveset. Here are all the Alola forms in Pokémon Sun and Moon:
The post New Alola region clothing items available in Pokémon GO for free appeared first on Pokemon GO Hub.