Trainers,
in today's news roundup we've got three interesting news items to report on. It's been a fairly slow week following the smashing success of Ho-Oh's surprise release, but there are still interesting tidbits of info to report on.
Glossary: OSM — OpenStreetMap, the free wiki world map.
---
Say goodbye to Legendary Beasts, for now
First off, we should no longer be seeing the Legendary Beast trio — Raikou, Suicune and Entei are no longer appearing in the wild. As confirmed by players in regions where raids have already started, the Legendary Raid Egg now only hatches the Ho-Oh raid boss.
We were debating internally if this is the last time we'll see the Legendary Beast Trio appear in the game and our official speculative opinion is that the Beasts will return — eventually. In every Pokémon core game series, a subset of previous Legendaries is available for capture. We see no reason why this wouldn't be reproduced in Pokémon GO.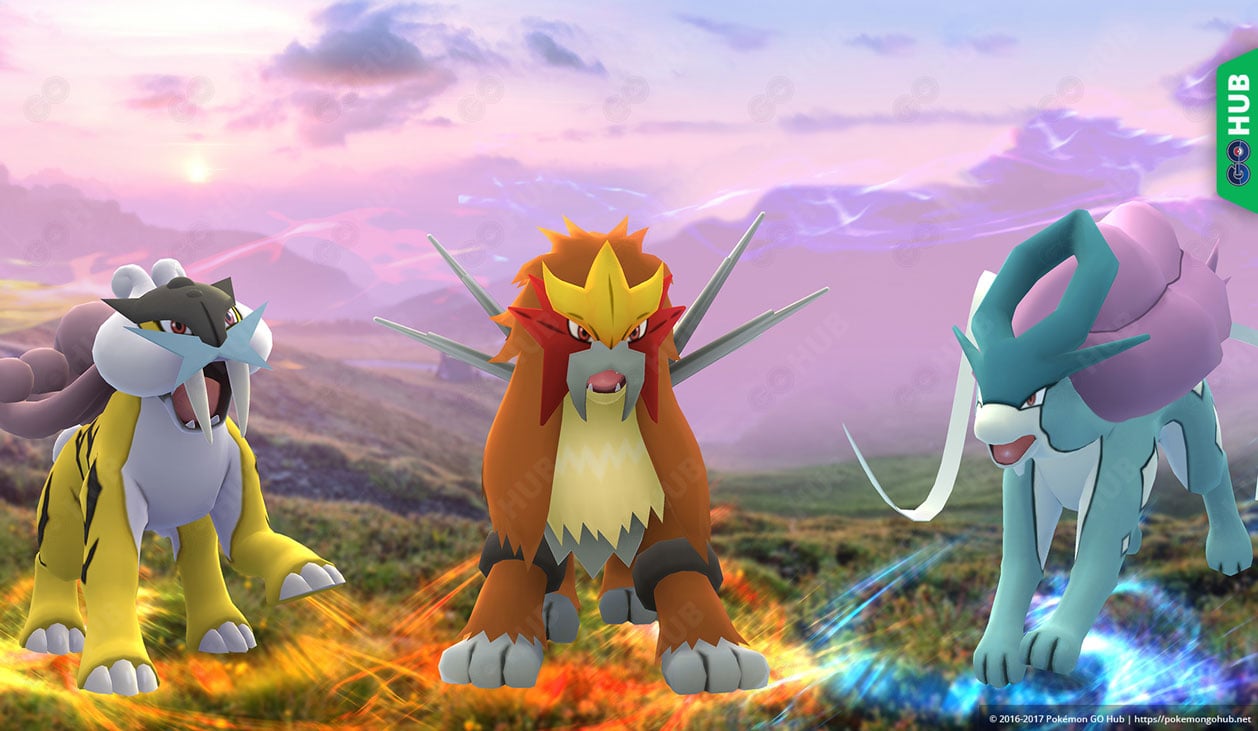 ---
In-game map using more and more OpenStreetMap data, USA Google map provided streets replaced by OSM
As we've already reported yesterday, the in-game map is slowly looking more and more like the OpenStreetMap's version of the worldwide map. Today, reddit was on fire with dozens of players reporting that huge portions of the USA map were no longer based on Google data, but on OpenStreetMap data!
A redditor named ss_reddit333 posted this image on The Silph Road, only to be followed by a stream of comments confirming his observation. Huge portions of the USA in-game map are now based on the OSM map:
We know that Niantic is using the OSM data set to create Nests, pick gyms eligible for EX raids and influence the overall game behaviour. Replacing the actual map with OSM's map is just another step in gradually phasing out Google maps completely. It's our belief that Niantic wants to specialise in using the OpenStreetMap data across all of their products.
From a development standpoint, it makes perfect sense, as correlating two data sets is always more difficult than using just one. From a financial standpoint, OSM is free, so it's a no brainer really.
If you've been a long time Hub reader, you might have read our How to find Nests and possible Spawns guide, published on September 29, 2016. That guide is now even more relevant, as it enables quick scanning of your nearby potential nests. Give it a spin!
The post News roundup: Legendary beasts no longer available, in-game slowly changing to OpenStreetMap appeared first on Pokemon GO Hub.