February finally has its Community Day Announced, and it is none other than Swinub! While not an expected choice, it has been announced that this Community Day will bring about Mamoswine! You may have heard of this particular Pokémon a time or two on the Hub, generally under the context that it will change the meta, supplanting Weavile as one of the best Ice types in the game and being a great Ground type, although not on par with the likes of Groudon or Rhyperior.  However, we have covered that Ad Nauseam, so lets get to the event details!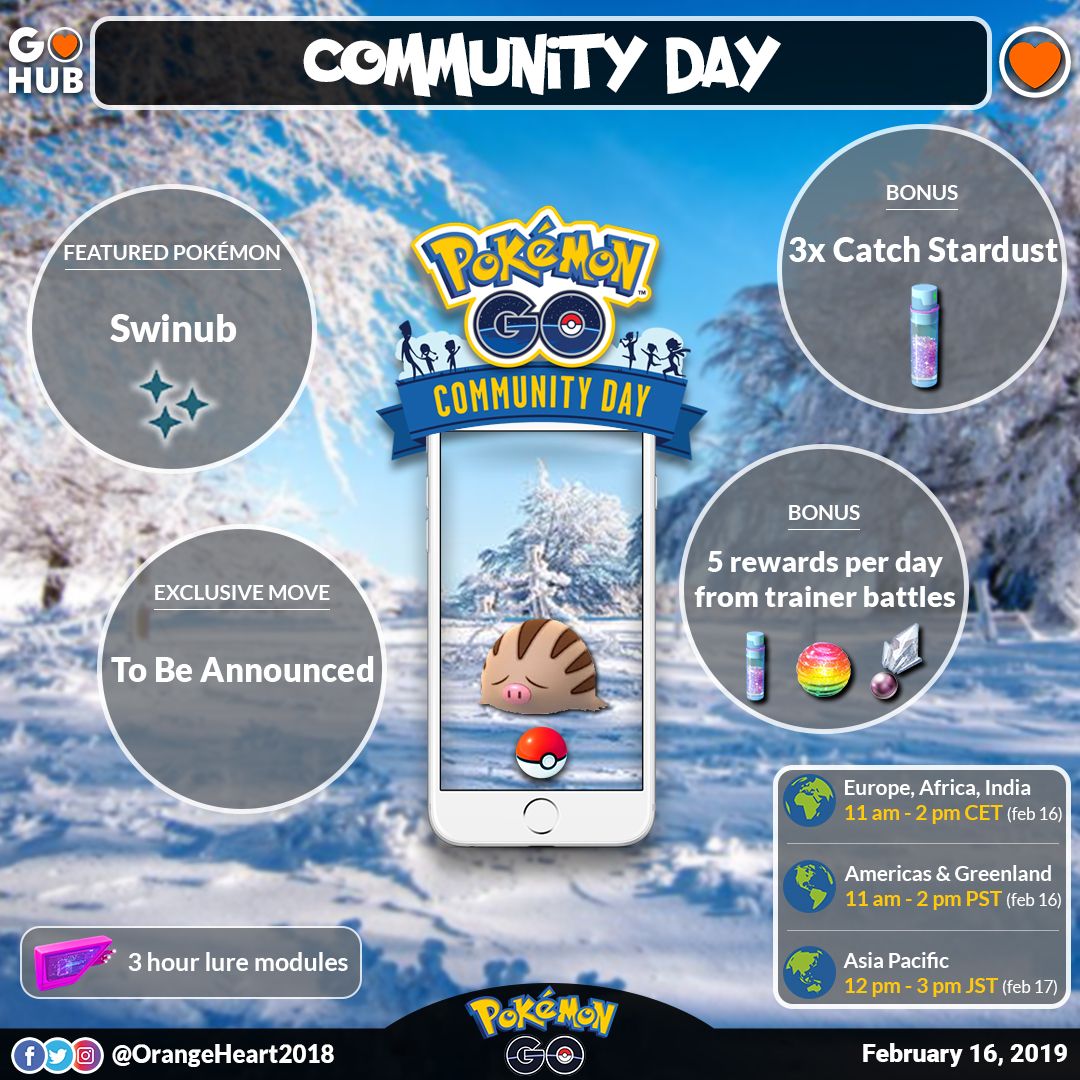 Community Day Event Details
Featured Pokémon
Swinub (Evolves to Piloswine, then Mamoswine)
Exclusive Move
Unknown
Dates and Times

Europe, the Middle East, Africa, and India: February 16th, 2019, 10 A.M. to 1 P.M. UTC (GMT +0)
The Americas and Greenland: February 16th, 2019, 11 A.M. to 2 P.M. PST (GMT -8)
APAC: February 17th, 2019, 12 P.M. to 3 P.M. JST (GMT +9)

Bonuses

Increased Swinub Spawns
3-hour Lure Modules
x3 Catch Stardust
Mamoswine unlocked via Sinnoh Stone Evolution
5 rewards for PVP Battles instead of 3 for the Weekend
Earn up to 5 Sinnoh Stones from PVP Battles on Community Day proper
Shiny Swinub Line
The shiny Swinub line takes on a rather interesting green look, and it certainly will not be a shiny you will miss, as it is incredibly noticeable:
| | Swinub | Piloswine | Mamoswine |
| --- | --- | --- | --- |
| Regular Sprites | | | |
| Shiny Sprites | | | |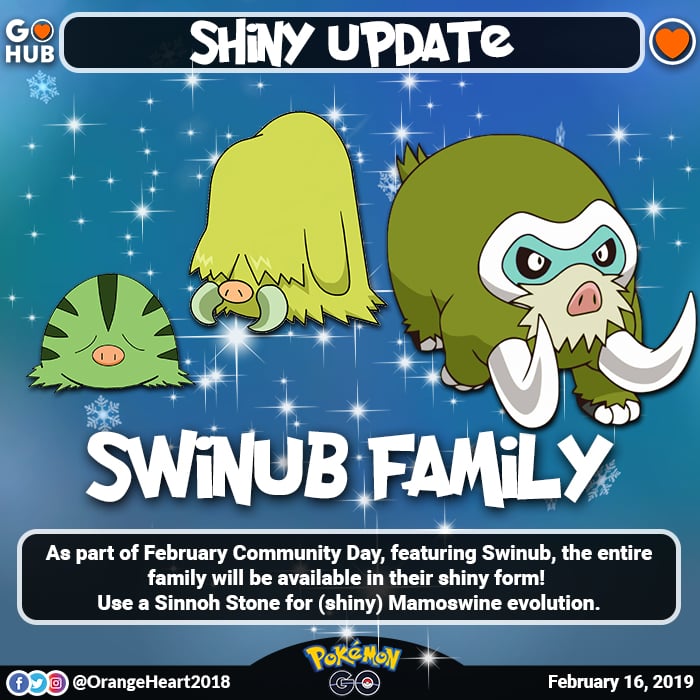 The post Swinub Community Day Announced! appeared first on Pokemon GO Hub.